Dark Green Tea Bowl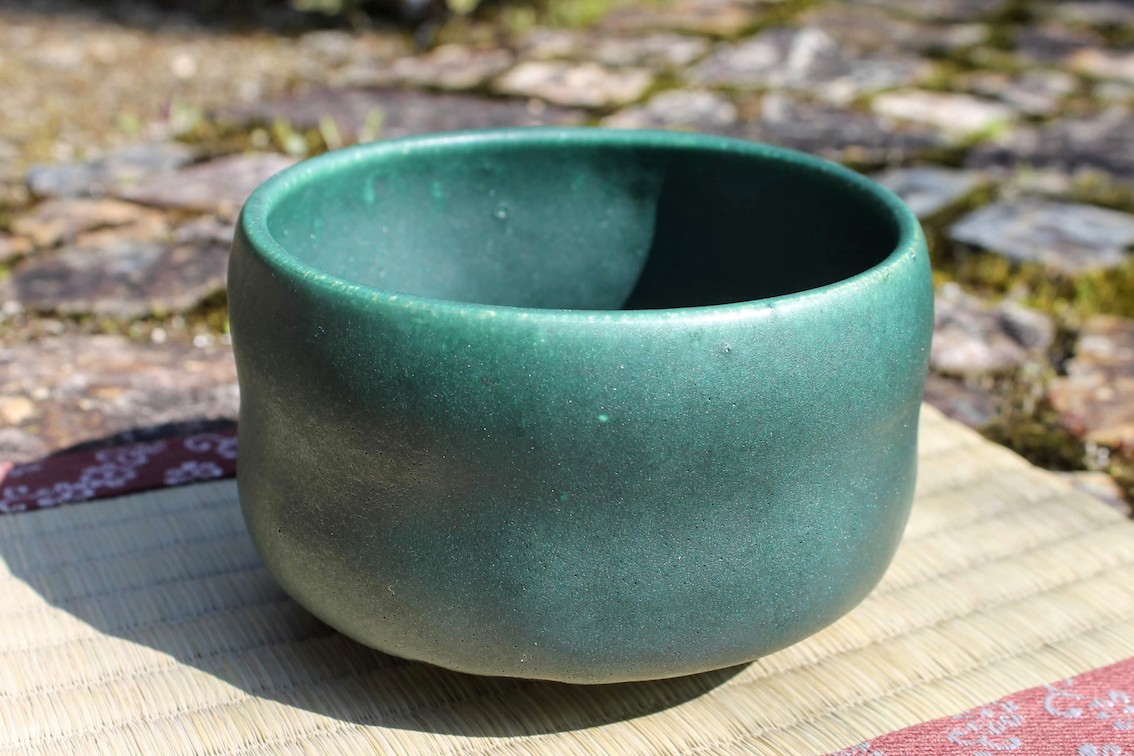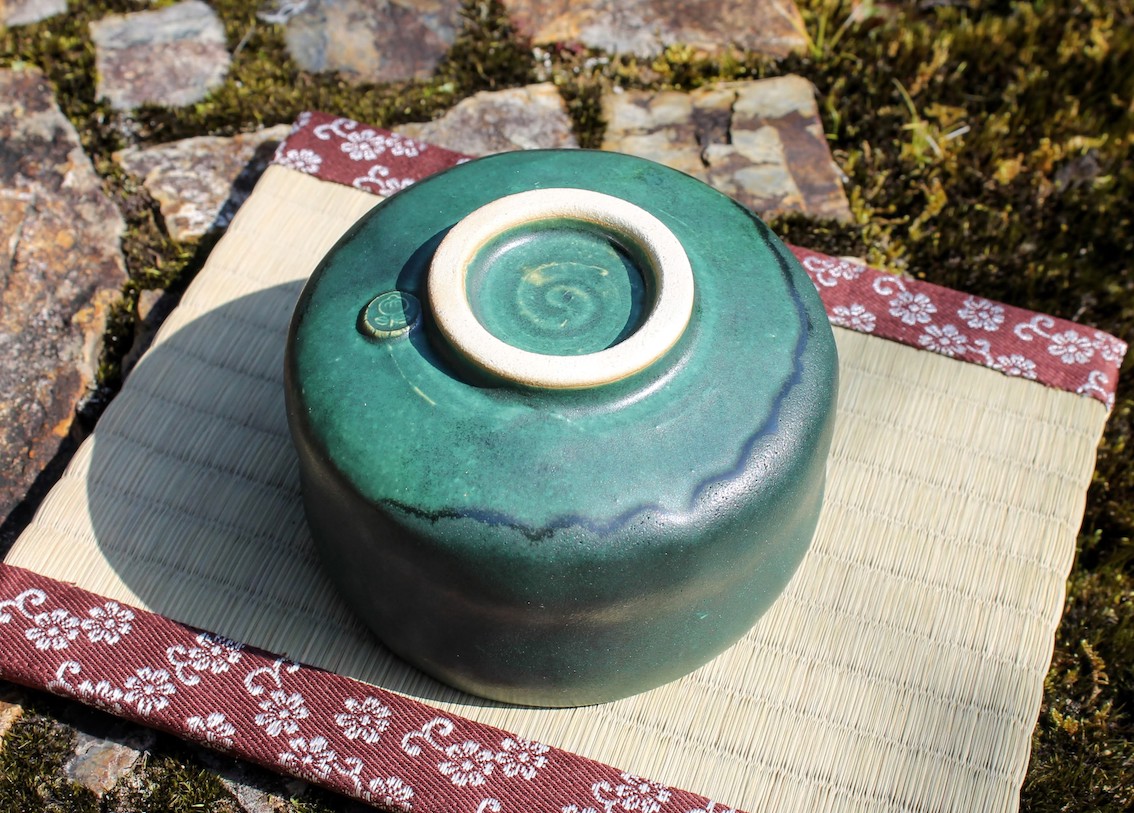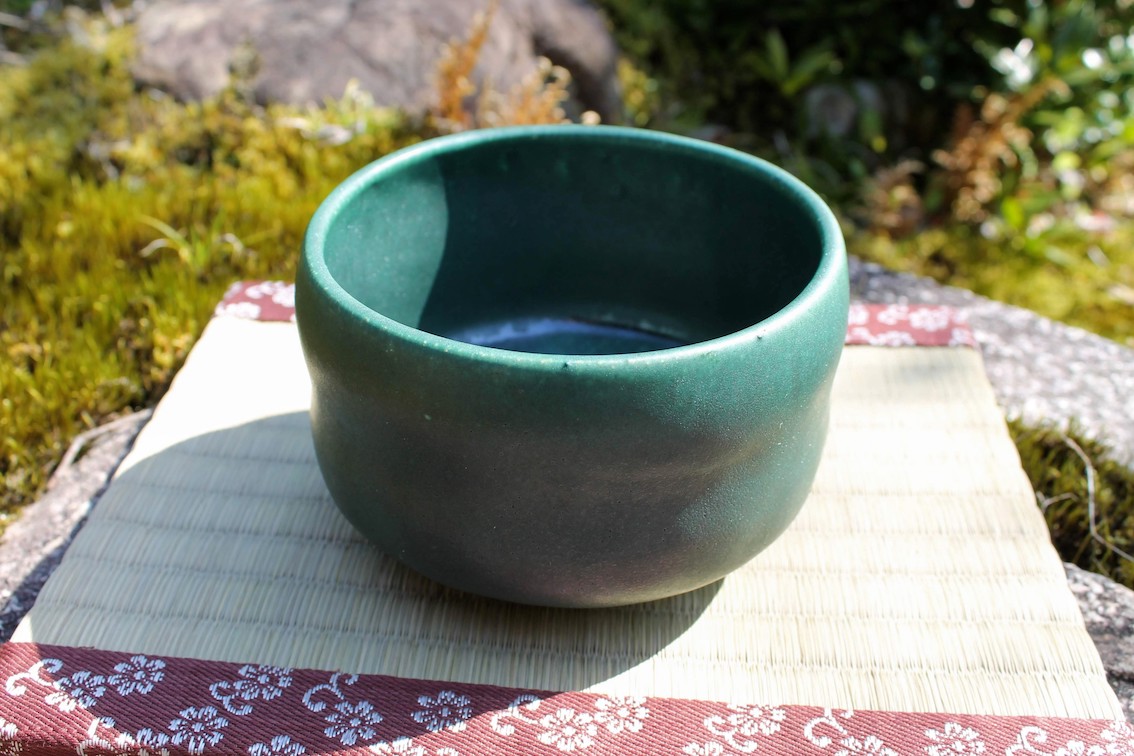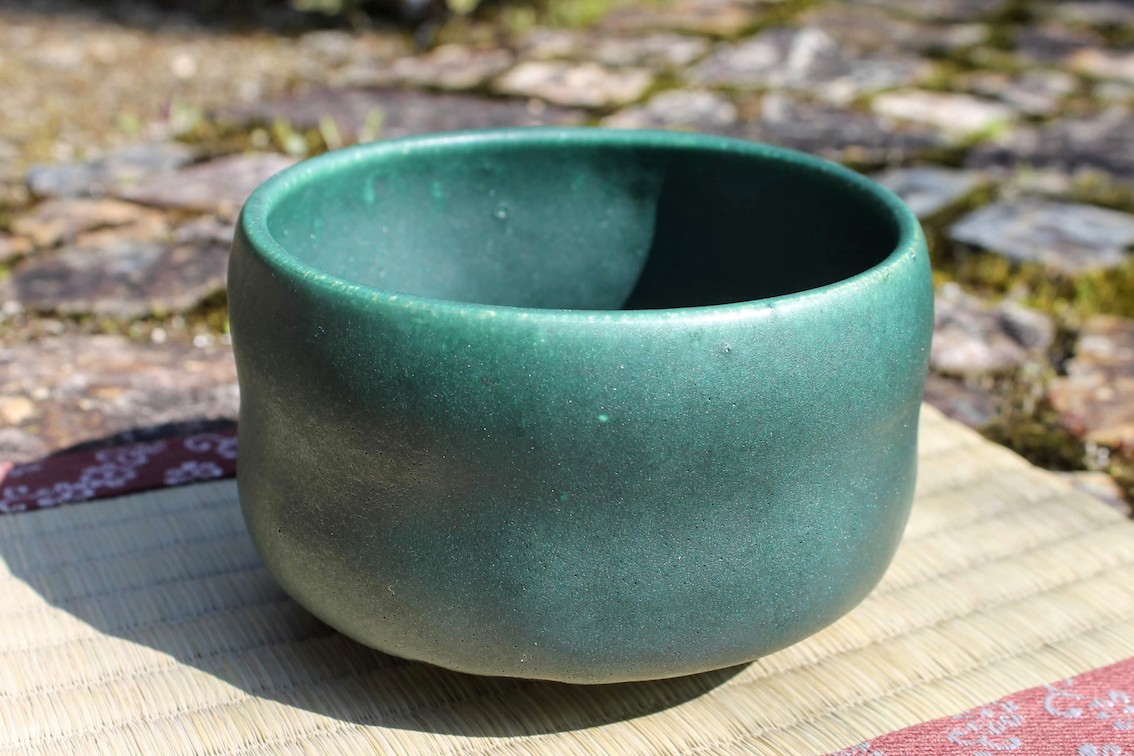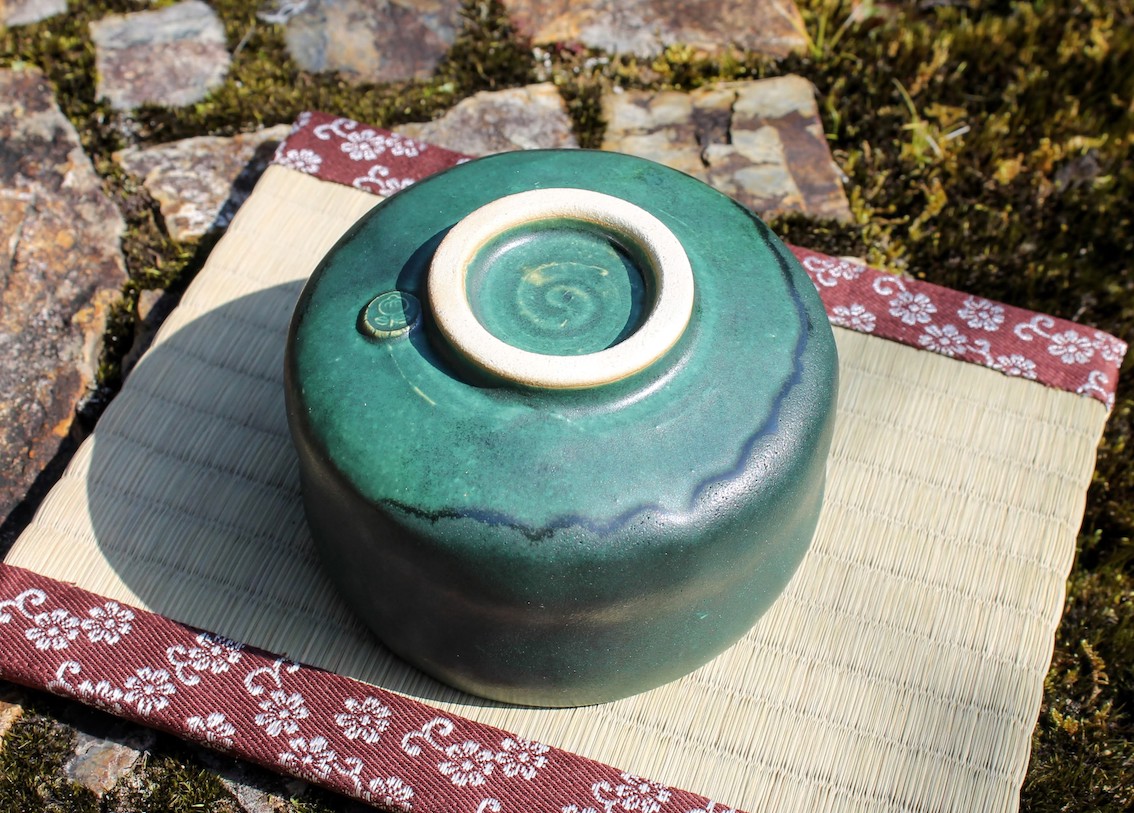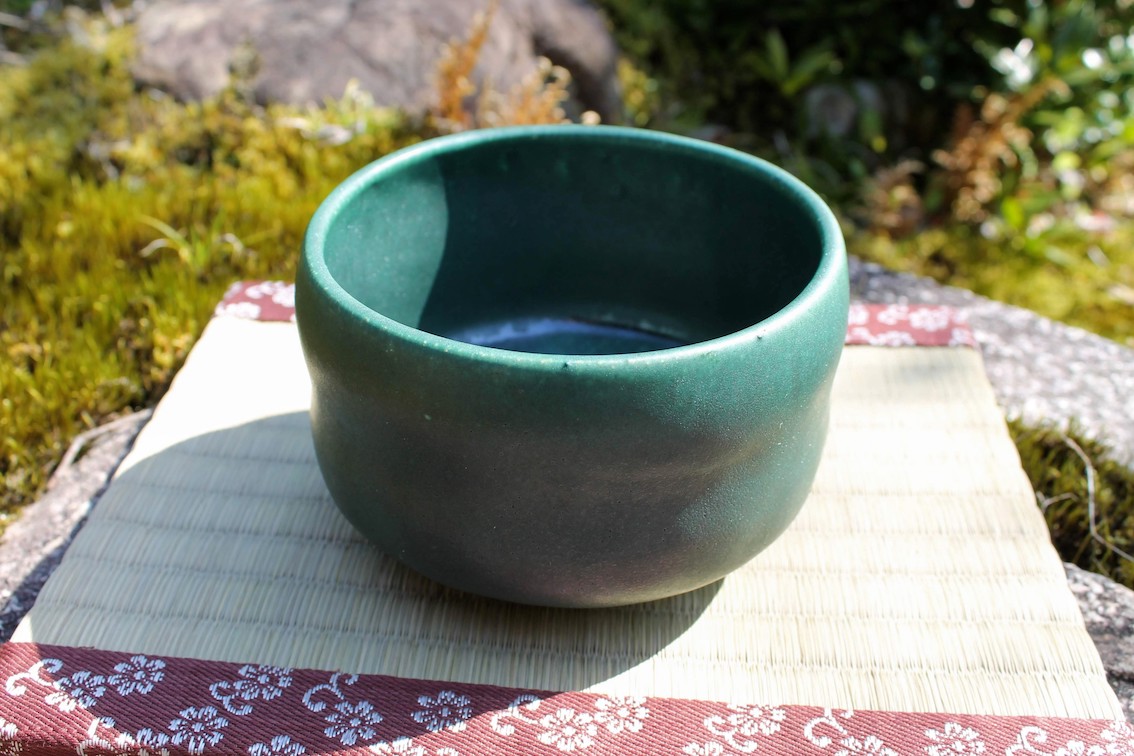 Dark Green Tea Bowl
Deeper colours are perfect for accentuating the gorgeous shades of Matcha, as this dark green tea bowl demonstrates well. The inside of the bowl has a subtle pattern linked to the creation process, and the earthy greens nicely complement its proudly handcrafted appearance.
Dimensions: w12cm x d12cm x h7cm
About Camellia's Tea Bowls -
This range of tea bowls has been created especially for Camellia. As each bowl is handmade, and thus unique, there may be some very slight variation in size and weight.
About the potter -
Satomi Nada has been creating Shigaraki ceramic art for the last 20 years from her workshop in Ujitahara, Kyoto. Specializing in ceramic boxes and tableware, Nada-san enjoys experimenting with coloured glazes and painted patterns.
Shigaraki ware -
Shigaraki ware is a type of stoneware pottery made in the Shigaraki area of Shiga, one of the 'Six Ancient Kilns' of Japan. Its simple and natural appearance has been used in tea ceremony for more than 500 years.