Lilac Teapot (Cherry Blossoms)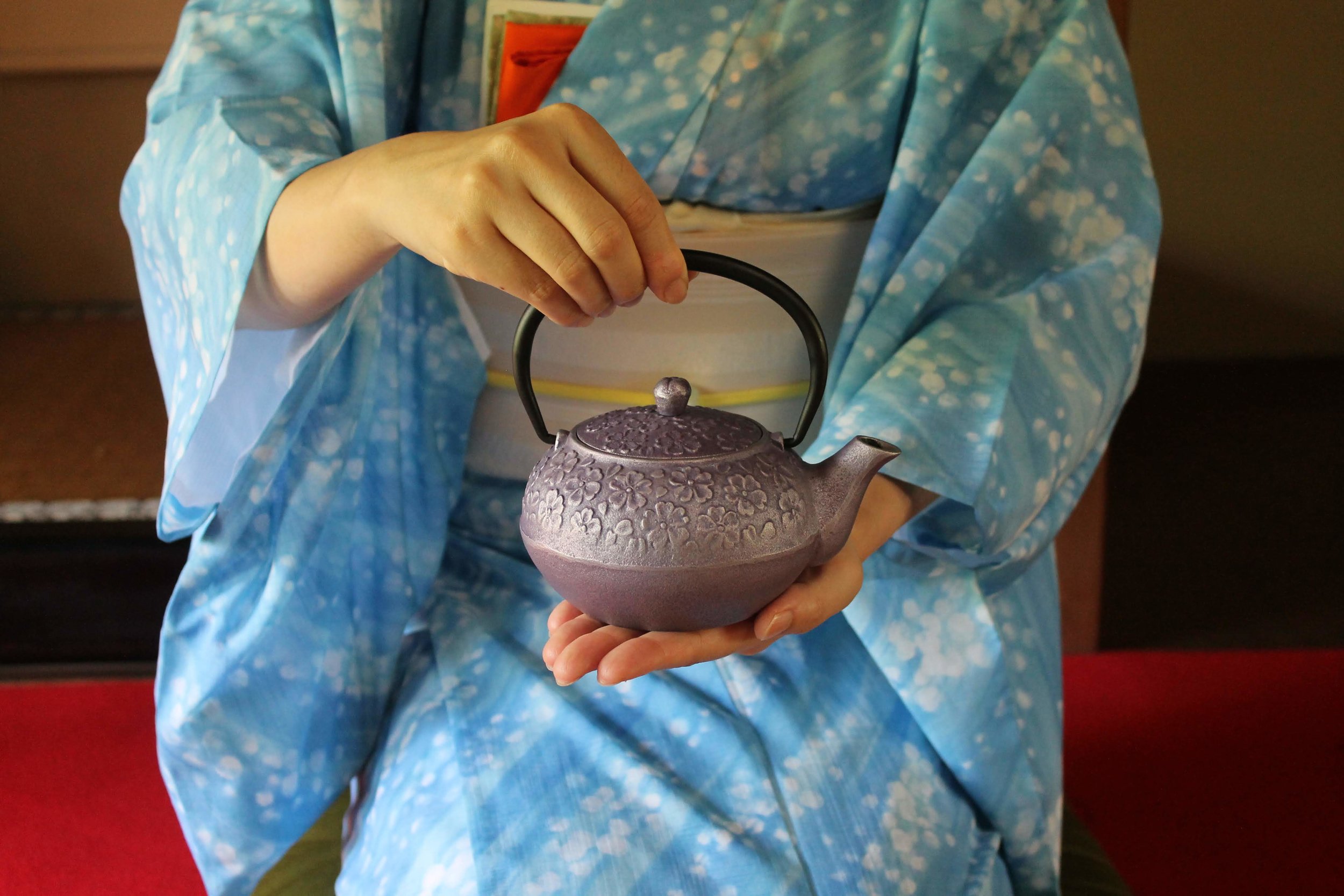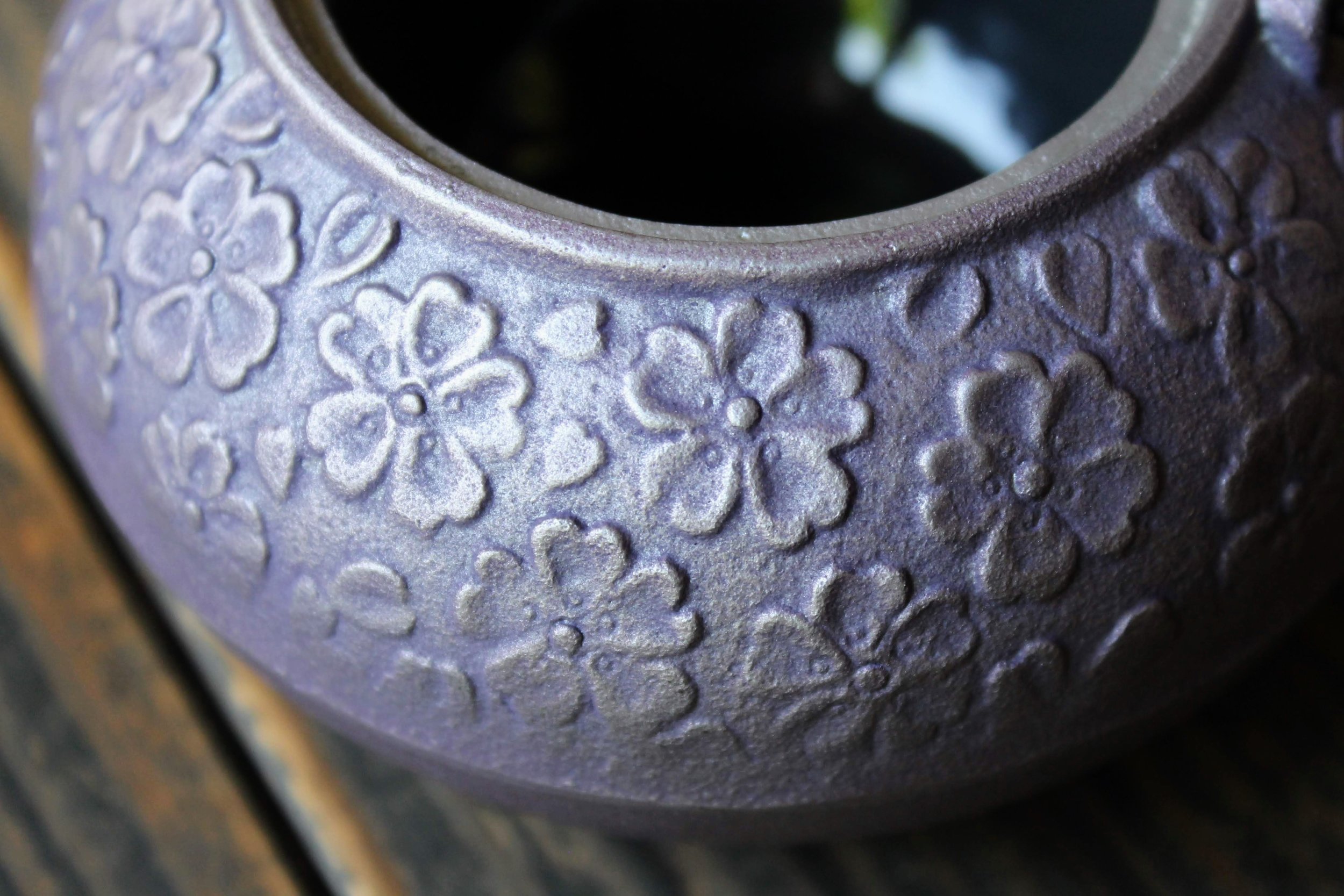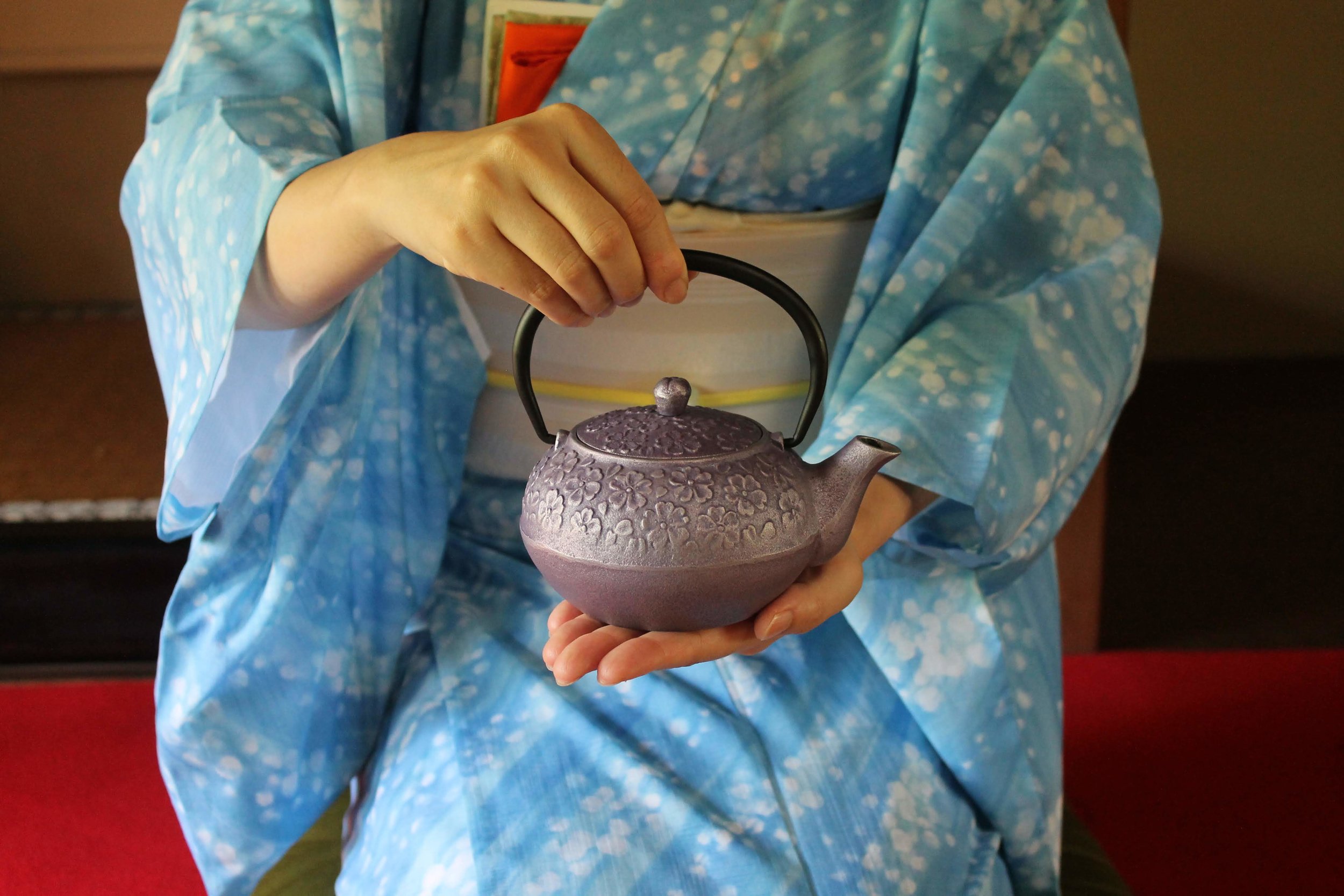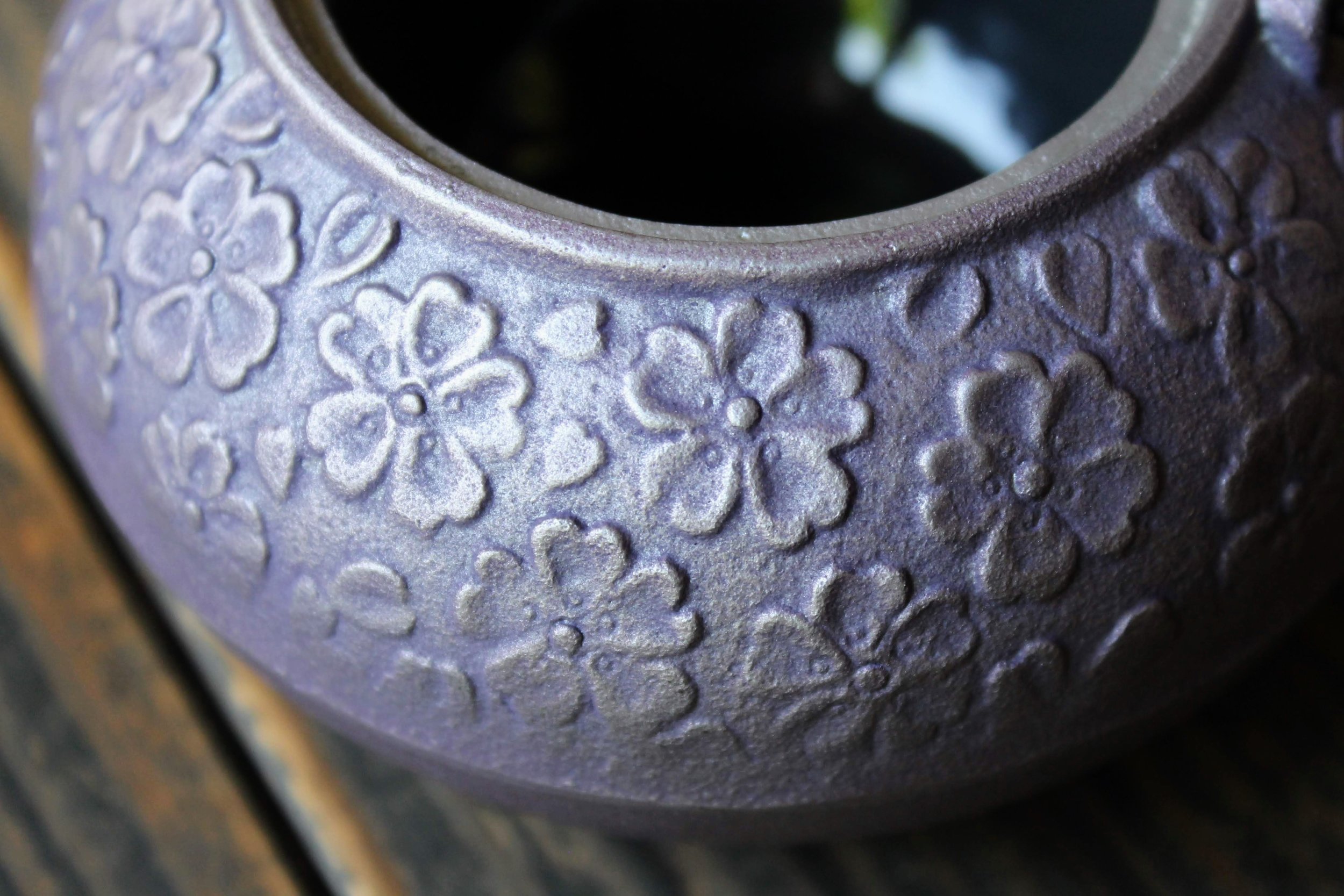 Lilac Teapot (Cherry Blossoms)
This stylish iron teapot, known as 'tetsubin' in Japanese, sports a cherry blossom design. Finished in bright lilac, it is functional but would also look wonderful as a decorative piece.
The teapot comes with a removable infuser.
Dimensions: 15cm wide x 16cm tall / 0.4 litres
Before using for the first time, fill with boiling water to clean. Please note that testubin should only be cleaned with water (no soap). When not in use, make sure to thoroughly dry the inside of the teapot to prevent rusting. Do not use the teapot on the stove. When in use, the body of the teapot can get very hot, so be careful.